Sesame Street
By BCBailey | January 14th, 2016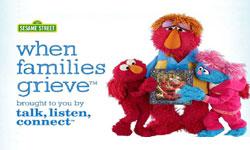 Many parents are unsure how to help children navigate through the complexity of the grief process. It is complex; it encompasses a wide range of emotions that can come and go in waves.
Sesame Street provides tips, videos, story, and a guide to help your family communicate with one another, express emotions, and begin the process of moving forward. You are not alone. And with time, you and your family will experience new happy moments together.
We have kids with a DVD and booklet at our funeral homes in Wallingford and Waterbury that you can receive free of charge. There is also an online resource available. To visit the site: click here.